You might ask, why is it important to have an email without a phone number? 
Well, many people, notably whistleblowers, Human Rights activists, journalists, anyone battling repressive institutions, or someone who does not want their email or phone number swamped with spam mails, can feel the need to safeguard their identity. 
The ability to communicate safely and anonymously can be the difference between life and death. That's why many people are hoping to find a webmail client that doesn't ask for their phone numbers.
And, all this can be achieved by having an anonymous mail account that doesn't require a phone number. To remain anonymous, it is strongly advised to use a platform that requires no personal data to be filled in when registering for an mail account.
Now the question arises, where can I get email services that don't need personal information? Well, you need not go hunting for them all over the internet. We have prepared a list of the top 10 email services that provide you with an mail account without a phone number. So, let's get going!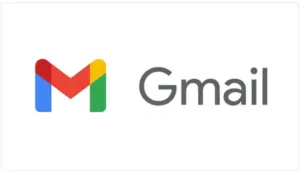 It might not have occurred to you that the most popular email service, Gmail webmail, does not require a phone number, but it is true! Google, on the other hand, highly encourages you to associate a phone number with your account for features such as verification codes and password resets, but it is not required.
Smart Compose, Filters, calendars, and reminders, are just a few of the many tools available in Gmail. Further, you can apply various Gmail tricks to help you with efficiency. In terms of credibility, Google is incredibly well-established and highly reliable, making it an excellent choice for setting up an mail account without adding your contact info. 
Pros: 
An easy-to-use and well-organized user interface.

Provides malware and virus detection and Spam filtration.
Can send mail attachments of sizes up to 25 MB in various formats.

Email storage of 15 GB or more is expandable
Cons:
Labels, rather than folders, perplex users.

Can unsend email in Gmail for only up to 30 seconds, max.

There is no option to recover mails after they have been permanently deleted.
Also Read: How To Backup Gmail? 4 Ways To Take A Backup Of Your Gmail Emails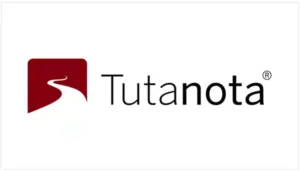 Tutanota is a security-focused mail service that bills itself as the "world's most secure email service." It was launched in 2011, so it hasn't had much opportunity to establish a good reputation, but it is still widely acknowledged for its security.
Tutanota provides a recovery code instead of a phone number in case you forget your login credentials, so you can easily create email without phone number. Therefore, it is highly effective in preventing your account from becoming a part of your digital footprint. 
This mail service provides very useful filtering techniques, encrypted calendars, custom domains, and full customization of your account according to your needs.
It further excels in terms of security, with two-factor authentication, end-to-end encryption, and open-source code, making it a highly reliable email without adding your number.
Pros:
Automatic spam detection and removal

Easy to navigate user interface and attractive design.

One of those services that doesn't require a phone number to register for its services.

Highly secure and privacy protection oriented

This email service supports more than 20 languages.
Cons: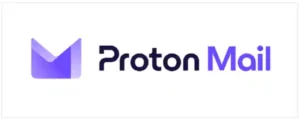 ProtonMail is another well-known security-focused email service provider that lets you create mail accounts with no numbers for calling. It provides features that any other mail service provider offers like filtration, spam detection, virus protection, etc.
Two-factor verification, end-to-end encryption, compliance with rigorous privacy protection laws, and anonymous mail accounts make it exceptionally secure. 
However, more advanced features are available in the paid version. Still, its free version provides some decent features, and you can definitely consider it if you want a free mail account with no need for phone number.
Additionally, this email service provides online materials as well as a support team for assistance when you are having trouble with your email account.
Pros:
Secure storage space for the calendar and all the files.

Free mail account without phone number,

Email encryption is simple and safe.

Contacts and emails can be easily imported from another account.

Password protection and can import contacts through a CSV file as well
Cons:
Email search and organization features are limited.

POP 3 setup is incompatible.

The online interface is somewhat slow.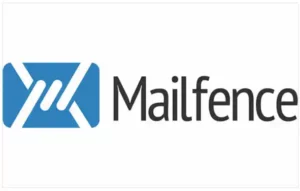 Mailfence began as an mail solution for colleges in the 1990s. It has simple functionality and a simple user interface, where they provide you access to your messages (of course), and document storage that you receive via email and calendars. This email service also allows you to create groups with your contacts, all this while being a free email with no phone number.
What it lacks in its user interface design, it makes up for it in the security department. With end-to-end encrypted messaging, support for digitally signed mails, and OpenPGP key management built right in, the privacy and security offered by this mail service is top-notch. 
Pros:
It is free to make mail which you can easily dispose of, whenever needed as it doesn't ask for your phone number

Emails are safely and permanently removed when deleted.

A simple and easy-to-navigate user interface.
Cons:
It has restricted usage for marketers and website owners.

Emails frequently end up in the spam folder.


Mail.com is as simple to use as its name. You will be able to quickly create a free Mail.com account by going to its sign-up page, and that too without your contact info. 
To begin, all you need is your name, email address, password, and security questions. Registration takes between 3-5 minutes because no phone verification is necessary to create an account on this mail service. To join up with no requirement of your phone number, just pick "By email" under the password recovery option instead of a phone number, while registering.
Despite the fact that there are no storage restrictions, you will only be able to send attachments with a limit of 50 MB.
Pros:
Excellent desktop user interface that allows users to have a seamless experience.

Attachments of up to 50 MB in size can be sent.

There are almost 200 domains available for you to choose from and make mail without phone number.

Spam Protection and advanced filtration.
Cons:
Management of the functionality and services is inadequate.

There is no support for IMAP/POP access in the free version.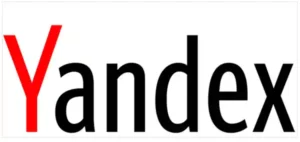 Yandex is a Russian email provider that is suitable for you if you do not require phone number verification. However, during the registration for the Yandex mail service, it will ask you to provide your number. In order to tackle this, you must select the "I don't have a telephone number" option. 
Yandex is a well-known email service provider in Russia. It is Russia's largest technological corporation and the second-largest Internet search engine. In addition to Russia, the corporation maintains offices in 16 additional countries.
Thus, other than providing basic mail functionalities like creating an mail account without your phone number, sending and receiving emails, and spam protection, it also provides some advanced features.
Pros:
Simple mailbox configuration.

Advanced filtering and security features

Options for rich text formatting in the email composing window.

Plenty of free storage space is offered.

A simple user interface for controlling all domain settings.
Cons:
It is more effective in Russia.

Important mails are frequently sent to the spam folder.


Anonymous mails are becoming increasingly popular. Simply create a disposable email address, use it for whatever purpose you want, and then create another account for the next usage. This is what GuerrillaMail offers you. Email accounts on this service are only intended for one-time usage. 
When you visit its website, you are given a temporary email address that is only valid for one hour, which is an effective spam protection approach. 
Furthermore, no phone number verification is necessary for free registration, thus fulfilling the criteria of free email no phone number. You can attach a file up to 150 MB in size with every mail you send.
Pros:
Can create a free email address without your cell phone number and dispose of it when the job is done.

You will not receive spam at your primary mail address if you use this email to sign up for various services on the internet.

After one hour, emails are automatically erased so you also need not worry about disposing of them.
Cons:
Exchanging private mails is not recommended.

It might be a little perplexing for new users.

The functionalities needed for professional and official works are not there.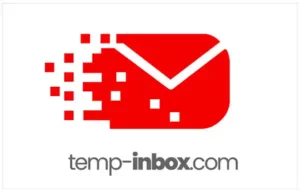 The next service on the list is Tempinbox, which is an anonymous and temporary email service that doesn't require a penny to access its services. TempInbox is a popular free mail service that provides access to temporary mail addresses that expire after 24 hours, and it is one of those services that don't require phone number for registration to create an email account.
It is advantageous to utilize this email since it is an effective anti-spam tool. Also, creating a mail account is a simple process; unfortunately, it only allows you to receive emails and not send them. 
Pros:
You can make an anonymous email without adding your phone number.

5-second refresh rate, which allows you to stay updated with new information all the time.

Automatically disposed of after 24 hours.

You will be able to select an email address from one of the five domain choices available.
Cons: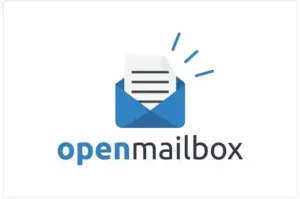 OpenMailBox is yet another mail service that allows you to create an email account without a phone number. It is an ad-free and secure mail service that allows you to easily arrange your emails. Further, the user interface of OpenMailBox is quite similar to that of Outlook, so, you can employ functionalities like how to find unread emails in Outlook, to this service as well. Further, with it, you won't face any difficulty roaming around the email program and make use of every feature of it.
Additionally, it has an infinite storage capacity. Another noteworthy feature of this service is the ability to attach files up to 500 MB in size. 
Pros:
If you are ready to pay, you will get unlimited storage with your email account that you can make without your phone number.

Compatible with mail clients such as Gmail, Apple Mail, Samsung Mail, and others.

Distinct email addresses for each user.
Cons:
Also Read: How To Create A Distribution List In Outlook? Simple Steps To Create & Edit Outlook Distribution List


Mailinator takes a completely different strategy than other email service providers that don't require a phone number for registration. You will be able to establish a public mail account that anyone can use. 
In other words, you can view other people's emails and messages, and vice versa. Thus, this service is not good for personal communication, but you can use it to sign up on different websites to avoid spam in your primary email. 
For creating an mail account, no sign-up or phone number verification is required on this platform. However, be certain that you do not keep or exchange any sensitive information on Mailinator.
Pros:
The creation of mail addresses does not require registration or phone number.

You can go to the email address by just inputting the username.

It provides you with mail addresses that are unique and can be used for one-time sign-up on various websites.
Cons: 
Emails sent to Mailinator are deleted after a few hours.

Because anybody may view any mailbox, it is not secure or ideal to share sensitive information.
Sources: