For working professionals, managing their Gmail inbox is a hassle, but they need to do it, or else unnecessary emails start to eat up storage. Even if you are a student, Gmail is an important part of your daily routine – you just can't ignore it. 
Whether you are composing a message or organizing your emails into labels, you can do it better in relatively less time by learning these quick tips. 
Search Your Email
Gmail gives you access to 20 search operators that you can use to search for a particular message or create filters. You can narrow down your search by concatenating two or more search inquiries. 
With search operators, it becomes effortless to receive an email from your colleague that you have received in the past 10 days. You can save any particular search criteria for future searches to make your task even simpler. 
Enable Dark Mode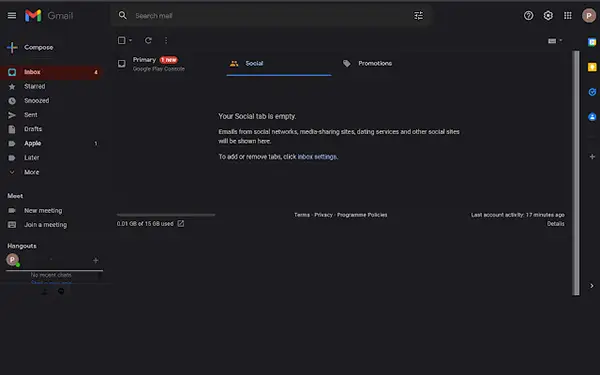 Dark mode is a setting that displays the components of an email message, such as icons, text, and other UI elements in light color on a darker background. It gives you a better reading experience, improves email accessibility, and saves battery life. 
Almost all email clients, including Gmail, Apple Mail, and Outlook, to name a few, support dark backgrounds. To enable dark mode in Gmail, go to Settings, and click View All option available next to Theme. Select Dark Theme to set up dark mode in your Gmail inbox. 
Undo Send in 30 Seconds
Most users are not aware of the Gmail Undo Send feature that allows rolling back a message within 30 seconds of clicking Send. On sending an email, you will see the Undo button that stays there for 30 seconds. 
By clicking Undo, you can recall a message sent randomly by mistake. To change the duration for rolling back any message, go to Settings, select Undo Send, and reset the cancellation period from the drop-down list. 
Enable Confidential Mode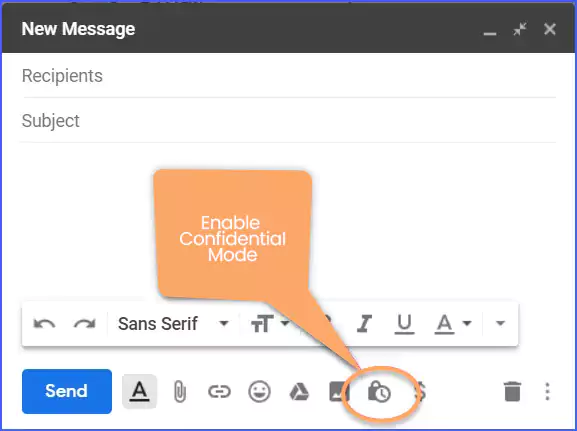 Some of you might feel this features useful while some of you will not. This feature allows you to compose a mail that automatically gets deleted after some time. This is why they are called confidential messages as they automatically get removed from recipient's list. You can select the duration after which you want them to get vanished.
Once you compose the mail, to select the time and date of vanish, click on the clock icon of right-bottom corner of the screen. Moreover, you can also generate a passcode that will be received by the recipient through SMS.
Schedule Send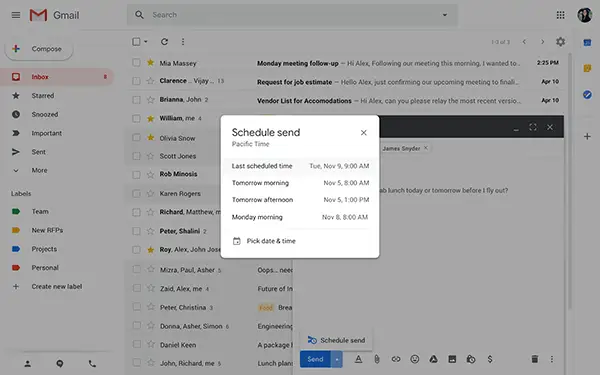 Sometimes it can be a case that you have to work late in the office or you be working for someone from different time zones. You cannot wait for them to come online and then you send them your work mail.
In this case you can schedule your mail to delivered at a particular time. This is an efficient option to save your time and facilitate you with freedom from time boundation.
Use Smart Compose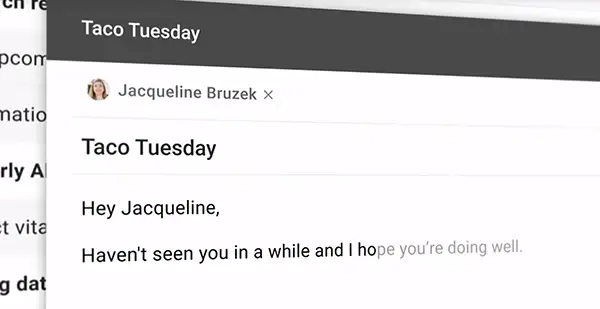 As soon as you start typing an email message, the Smart Compose feature enables predictive words and phrases that you can use for drafting the email. The moment these predictive words start to appear, press the tab key, and you get the message ready.
If you are not able to see any predictive words, the Smart Compose feature is not enabled. To enable the feature, go to Settings, and select the Writing suggesting option available in front of the Smart Compose: section. 
Check Spelling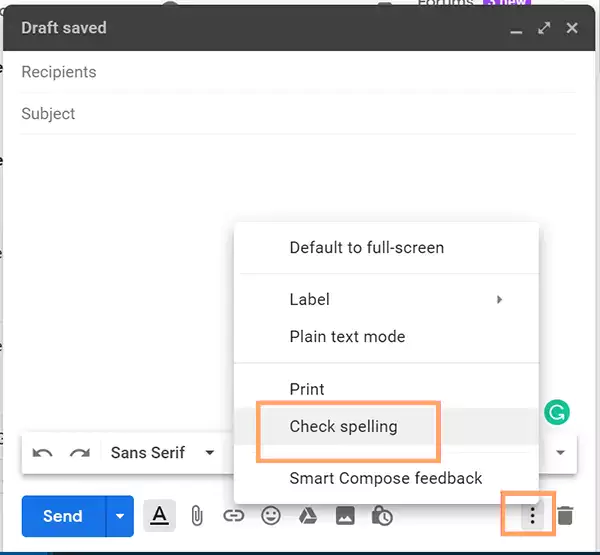 If you are a beginner, you need to learn email ethics which is a much-required skill that helps you communicate with your colleagues in a precise and clear manner. After you finish writing a message, don't forget to check the spelling. 
A simple grammar mistake or spelling error can leave a bad impression, especially if you are writing to senior management. To check the spelling and grammar, click on the three-dot icon available at the bottom-right section and select the Check spelling option. 
Mute Conversations 

More often, we are involved in an email thread associated with an ongoing project to get timely updates. At times, the email thread gets noisy, which interrupts the smooth working routine, and you no longer want to be a part of that thread. 
You can select to mute the conversations. To do this, go into the conversation and tap the three-dot icon displayed in the bottom-right section. Select the Mute option and focus on the project you are working on.
The Conclusion 
All the tricks that we have mentioned in these articles can save a lot of time and energy that you could be consuming before knowing them. These tips are highly efficient and fast resulting in helping promote your efficiency and overall productivity.
You should learn more and implement them in your daily office life.